Garden Sheds Glasgow
from Scotland's Premium Shed Manufacturer
Shedman is a family run business who has been manufacturing sheds for over 32 years. We provide high quality, affordable Garden Sheds, Workshops and Playhouses. All of our sheds are hand-built using high quality, fully treated 14mm tongue and groove timber from Sweden. We deliver and install our sheds at your home from our base in Glasgow.
We have a great indoor showroom near Glasgow Green at our Dalmarnock branch or you can visit our outdoor showroom in Glasgow City centre on West Street. Whether you need a great storage solution for your tools or a place for the kids to play Shedman has it covered.
Important Statement Regarding Construction Materials
Due to timber shortages and increased demand, we are having a very difficult time securing both the amount and type of material we require. As a result, we may have to substitute some materials in order to fulfil orders in as timely a manner as possible. We appreciate your patience and understanding as we work hard to ensure that your Shedman shed will be as robust and durable as they have always been.
If you require any further information, please do not hesitate to get in touch.
All sheds come with an initial base treatment, however we recommend additional steps to protect your new shed against the elements to last for years to come. Check out the link below for more information on shed aftercare.
Did you know we stock, Protek for your shed? Get yours today!
£15 for 1 litre   |   £35 for 2.5 litre   |   5l for £45
Available now in-store only*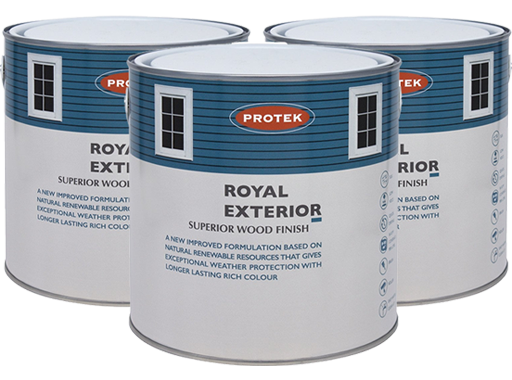 Here's what one of our customers had to say about the whole shed buying experience both online and in Glasgow stores…
"I wanted the perfect shed...looked at many online companies, then local stores like [company name removed]. .it wasn't as straightforward as I had anticipated. With all the extra costs...up to £300 to assemble shed for you...poor quality wood etc... I asked a joiner I knew and he said "Shedman" was the best he had come across.
When I visited the store the girl on the shop floor could not have been more helpful. Took a friend who knew about timber and quality of wood… we could both see the wood being used was far superior to other ones we had viewed in larger stores.
The thing that impressed me the most though was the fact that the assembly of the shed was included in the price...that's a service no one else was offering.
The men assembled it at a time convenient to me.
I'm absolutely delighted with it...and the fact that I've found somewhere local...I've recommended this store to everyone. Thanks again."
Source: ~ Facebook Reviews of the Shedman Timber Sheds: Glasgow
We have two sales offices and showrooms in Glasgow, our Head Office and main Showroom in Dalmarnock, near Shawfield Dog Track. Our second Sales Office and Showroom just off junction 1 on the M74, next to Kingston Car Spa